Officer  Elections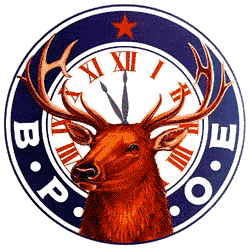 As per Grand Lodge Statutes section 3.090 Moscow Lodge #249 will be

— Holding its annual election of officers during the regular lodge meeting on

February 28th

.
The following positions will be filled at this meeting, with positions with one nomination only filled automatically by the individuals nominated at the regular February 14th meeting.  No position received multiple nomination.  Positions with no nominations my be filled at the February 28th meeting.
Exalted Ruler — Travis Mechling*
Leading Knight — Joel Jaurequito*
Loyal Knight — Janey Wineinger*
Lecturing Knight —

open*

Director 1 year– Tyson Berrett*
Director 2 year — Jerry Curtis*
Director 3 year — Kevin Peterson*
Director 4 year — Joe O'Callaghan*
Director 5 year —  Doug Lind*
Secretary — Wayne Krauss
Treasurer — Tanya Mechling

  *Board of Directors

(other positions filled by  Exalted Ruler's appointment)