**

SHOUT OUT !

**
To Scott Gropp for pu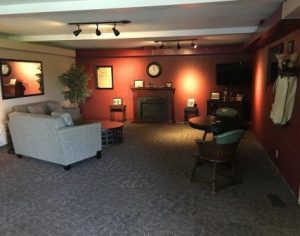 tting in the remaining 2 track lights in the Members Lounge. Except for some minor touch ups this room is done!
 . . . To Wayne Krauss for helping rebuild the desk for the GHIN computer in the Tournament Room.    
. . . To the crew who put on the Crab Feed in February. The dinner was great and it looked like everyone had a fun time. A lot of work goes into this event and they did a wonderful job.