**

SHOUT OUT !

**
To Jerry and Cheri Curtis, Barby Espy and Liz Robinson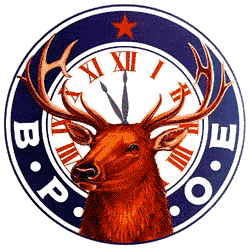 for the outstanding dinner they put on for the Officer Installation Dinner.  A lot of work was put into this
dinner and it was delicious!

To Corey Ray and his family. Corey was an awesome Exalted Ruler for the last two years. His family was very supportive and  contributed a lot of their time to various Elks activities. Thank you!