Membership is looking good!! We started the new Lodge year with a positive growth in membership and we already have three former members that have reinstated.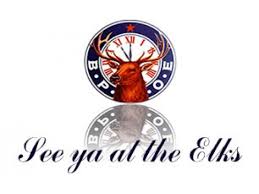 Welcome Kevin Kimble, Jim Trout  and Ron Smith. We will also be initiating four new members on May 23rd. This is great news and we need to continue on with aggressive recruitment of new members.
Dues collection is also going well; however, we still have 120 members that have not renewed.  Dang, I get tired of talking about dues payment! It reminds me of one of the lines from the poem "Will the Lodge Secretary Go to Heaven?". That sentence goes "If
he duns the members for dues, he is insulting, If he fails to collect the dues, he is slipping." So, if I keep harping at you if your dues are not paid up or you still owe for cart shed rental or season pass or whatever, please know that this is not particularly enjoyable for me, but you elected me to do the job.
I believe I mentioned that Travis Lambert won the Queen of Hearts drawing last month, haven't seen him since . Gerald Peterson's number 6735 was drawn for the Pot of Gold on 4/11 and Art Raeck's number #8442 was drawn on the 25th. Neither one was at the Lodge meeting, so they lost out on a $525.00 windfall!
As I write this, it is the 26th of April and today and tomorrow will be in the mid to high 70's, but the weekend calls for much cooler and damp weather again. I hope as you read this, the sun is out and the temperatures are again warm.
Wayne Krauss
Secretary, PER