Greetings, as we get into May hopefully we can enjoy some nicer weather. Like last spring we started off pretty wet which has put a delay on having carts on the course.
As the weather does get nicer, I hope we can make up for a slow start and we can see
many people enjoying the golf course and lodge facility. There are many fun events planned for the months ahead, including a band for the 4th of July Sole Survivor Tournament and Celebration. This year the 4th of July falls on a Wednesday, so hopefully that celebration will be well attended. I look forward to seeing great attendance at
the other events planned for this year.
On April 7th we had both a District Deputy meeting in the morning and installation of officers later that evening.  The DD meeting went well and had good attendance. Thanks to Barbie we had hot cinnamon rolls to start the morning off and a great lunch afterwards.
During Installation, we installed new Lecturing Knight Ben McGuckin, and new board member Doug Lynn as well as new Chaplain Kristie Mattoon. I would like to thank both of them for volunteering their time to the Lodge. Again, Barbie and Jerry did a great job on the installation dinner as well. We certainly appreciated the attendance and help from the Past Exalted Rulers.
I hope you all have a great May and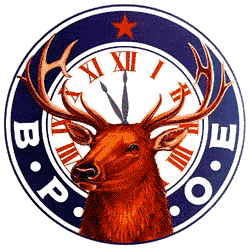 look forward to seeing you at the Lodge.
Travis Mechling,
Exalted Ruler