Greetings, June is upon us and the golf course is really starting to shape up, thanks to Trent and Crew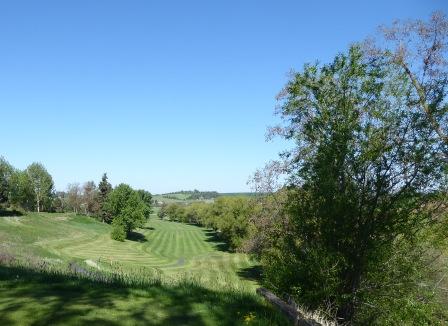 .  Also, many of you may have noticed some new faces working in bar and dining, Heidi and Elizabeth.  They are both doing a great job, and Jerry has the place running well.  I encourage all members to take advantage of the lodge's bar and dining, it is a great atmosphere with friendly staff and great food.
On May 23rd, the PERs put on the Old Timers Dinner in recognition for long standing members and PERs.  It was well attended, even by the state president and his wife, Dave and Janet McFarland, and a great evening.
  I was impressed by the long history of dedication and service of the members and ERs that came before me.  We should be having another dinner next year around the same time and it would be great to see even more people attend.
Like I have stated in the past, there are many events planned this summer and I look forward to seeing many of you at the lodge.  Also, it would be great to see more of you at the lodge meetings.
Travis Mechling
Exalted Ruler