From the Desk of the Secretary
We had a very successful "Old Timers Night",
thanks to George Paris. George put in a lot of time in the planning, including identifying who qualified for what, planning the presentation and taking care of all the mailings. The PER Association paid for the dinners as well as postage, so thank you to our Per Association for being pro-active in creating another great Lodge function.
 We also had State President Dave McFarland and his wife Janet present for that dinner as well as the Lodge meeting and initiation. Dave extends his best wishes to all our members and he and Janet were very pleased with the reception they received.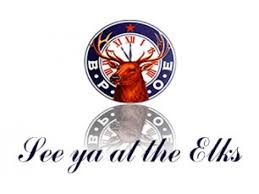 We initiated four new members at that meeting. Garrett Thompson joins the tradition set by is Grandfather Gene and Dad Ted by joining our Lodge. Travis Lambert sponsored Garrett, thanks Travis. Also initiated that night was Bradley Dunlap, sponsored by Ryan Anderson. Brad is a Captain in the United States Marine Corp. and is currently serving in a position at the U of I. Thank you Brad for your service and becoming an Elk. Tanya Mechling sponsored Dan Nordio and Linda Scheible. They are both retired and we hope to see them frequently at various functions. Welcome all of you to the Moscow Elks Lodge, the oldest Lodge in the State of Idaho!
 We will have another initiation on June 27th and then we will go to one meeting a month in July and August. Those meetings will be held on the fourth Wednesday of those two months.
 All that being said, your Lodge is doing well. Our membership is again at 400 and we only have around 50 members that have not paid their dues yet—my prediction is 40 of them will pay and 10 will be dropped for non-payment. Please prove me wrong and let's not drop anyone!
 Wayne Krauss,
Secretary, PER