Legacy Award Presentation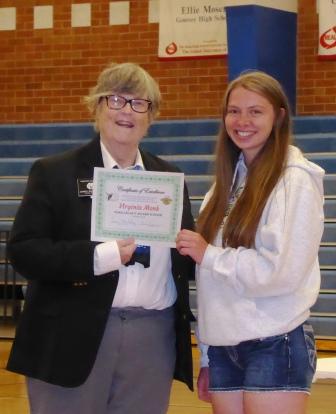 Moscow Elks Lodge #249 was proudly represented at the Genesee High School awards presentation by Loyal Knight Janey Wineinger on the morning of May 23rd.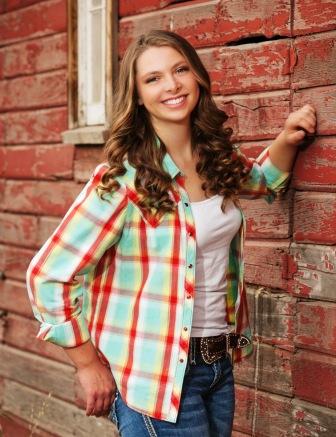 Janey recognized Virginia Monk for being awarded an Elks Legacy Award.  There were over 100,000 students nationally eligible to apply as children or grandchildren of an active Elks member.
  Virginia is one of 25o out of those 100,000 to win an award this year.  She is one of only three from the state of Idaho.
Virginia is the fourth representative of our lodge, in the last five years,  to win one of these $4000 scholarship grants.