Scholarship Award Presentations at Colfax High School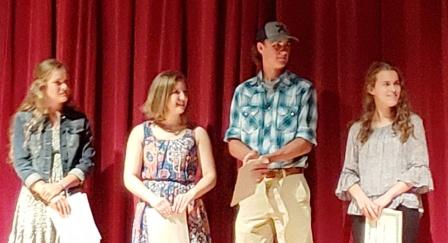 Loyal Knight Janey Wineinger presented scholarship award from Moscow Elks #249 to four Colfax High School students at their awards night May 29th.
The awards went to —
Sara Whelchel  — 3rd place — female Most Valuable Student
Kiah Miller — 2nd place female Most Valuable Student
Kyle Appel — 2nd place male Most Valuable Student
Rebekah Huber — 1st place — female Most Valuable Student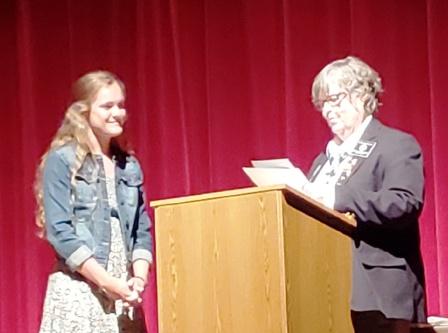 In addition, Janey recognized Sara Whelchel for her national semi-finalist award from the Elks National Foundation in the Most Valuable Student competition at the national level.  This award is accompanied by a $4000 scholarship for her college education.
Congratulations to all the winners for their awards, but more importantly for the qualities that these awards recognize.