Sole Survivor Sponsorship Opportunities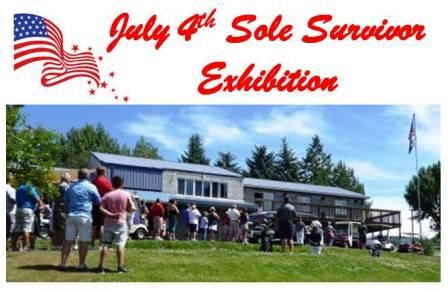 We are finalizing our hole and tee sponsors for the Sole Survivors.  Our sponsorship fee remains the same, with hole sponsors with green locations at 100 dollars and tee locations at 50 dollars. We currently have one green site and 2 tee sites that may be available.  Please let us know if you wish to become a sponsor for what we believe to be the longest continuously running event of its type in the inland northwest.  Your sponsorships help make these events possible.
In 2018, along with the sole survivors, we are celebrating 125 years as a lodge and the 90th year for our golf course.  The course has met the test of time.  This ye
ar's field, playing in our 69th version of the 4th of July Sole Survivor Exhibition, will face the same layout that met the 1st field in 1950.
Last year's sponsors have first shot at this years sponsorships, but if openings remain we will fill from those who respond.  Let the lodge office know if you are interested, or leave a comment below.