From the Exalted Ruler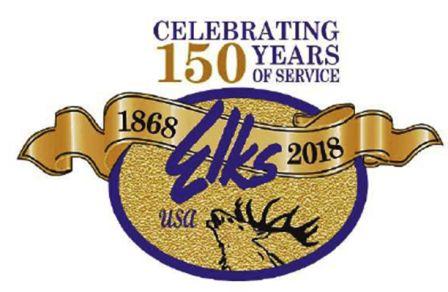 Hello all, time sure goes by fast and here we are in the midst of summer already.  From July 1st-4th my wife Tanya and I have the honor of representing Moscow Elk Lodge #249 at Grand Lodge in San Antonio, TX.  We are not looking forward to the heat and humidity.  But we are looking forward to spending time with fellow Elks and all that Grand Lodge has to offer.  Also, we have heard that San Antonio is a very welcoming and fun place to spend a few days.  I will report back on Grand Lodge in our July Lodge meeting for all of those who are interested, we would sure love to see you.
Last week we received $2,000 from Grand Lodge in the form of a gratitude grant,
which we will use to contribute to a local scout project to clean up and fix up Robinson County Park.  We will be replacing deteriorated lumber on park benches and the amphitheater and paint as well.  Special thanks to Corey Ray who helped to put this project together. This will be a great way to give back to the community while creating a good working relationship with the local scouts.  Also, the Elks lodge will receive some recognition in the form of a plaque.  In the future, as we move forward with this project, we will be asking members to help volunteer their tools, talents, and labor on the project, so stay tuned.  As always, I hope you all have a great summer and I will look forward to seeing you at the lodge.
Travis Mechling,
Exalted Ruler