4th Annual Sprenger Open Scramble
Moscow Elks Lodge #249 is proud to be able to host the 4th annual Sprenger Open Scramble and Fundraising Auction.
The Sprenger Open Scramble will be held at the Moscow Elks Golf Club on July 14, 2018.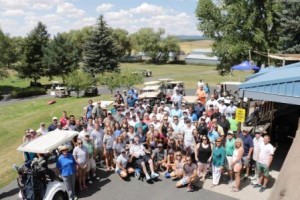 The event is open to the community and will include a  4 person golf scramble (morning and/or afternoon tee times available). In addition to a silent and live auction, there will be events and entertainment for golfers and non-golfers alike! Come eat, drink, play games and help support 
Team Gleason and local ALS patients who are in need of equipment and services.
To register go to Sprenger Open registration.
Last year they were able to raise over $35,000 and hope to exceed that amount this year.