Hello All
It's been a great summer so far and fall is soon upon us. I know many golfers are not happy to see summer end, but I am looking forward to cooler weather, less bugs, hunting and football.  Also, there are will be some great events happening at the Lodge this late summer and fall.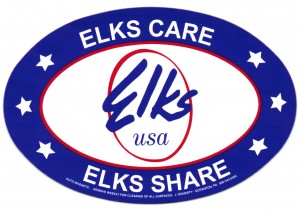 Just a few to speak of are the
Baby Thomas Harner Benefit Golf  Tournament, Oktoberfest, and Jerry's wine tasting.  The Baby Thomas Harner Golf Tournament on September 15th, will be a golf tournament, lunch and silent auction and proceeds will go to the Harner family to help pay travel and lodging expenses while baby Thomas is receiving treatment for ALL in Seattle. It should be a fun day and will raise money for a good cause.  I was last told that there would be live music as well.  Information will be on the website and posters and a signup sheet will be available at the lodge.  I hope to see many of you there.
Last year's Oktoberfest, put on by the past exalted rulers, was a huge success and I am excited that there is a follow up, again put on by the PERs.  The exact date has not yet been determined, however, it will be in October and a date will soon be determined and provided to all.  Last year there was some really great food and great beer.
Likewise, Jerry Curtis's annual wine tasting will occur in late October or early November, again a date will soon be determined and provided to all.  I did not make it to last year's event, but did hear from people who attended that it too was a he success.  
Our gratitude grant project to clean up/fix up the amphitheater at Robinson Park with the local scout troops will be taking place this fall as well.  At the last lodge meeting Corer Ray said that they are looking at the weekend of September 29th or October 6th.  I will be looking for volunteers who have skills and tools for basic carpentry.  We will mostly be rebuilding the amphitheater, which is a wooden stage for outdoor performances at the County Park.  As soon as I know the exact time and details I will get the information out.
Again, there is a lot happening this fall and I look forward to seeing you at these events or just at the lodge.  Enjoy the rest of your summer.
T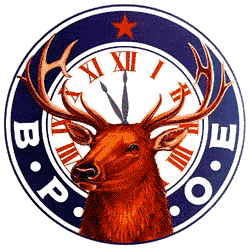 ravis Mechling,
Exalted Ruler