It is traditional that fall means the beginning of the Elks Scholarship programs. This excerpt was taken from a letter sent in August from ENF.
"The ENF Legacy Awards contest kicks off on September 1.  The application will be available at  enf.elks.org/legacyscholarship.  Why should children and grandchildren from our Lodge apply for an ENF Legacy Award?  Mostly because ENF scholarships are more than just monetary awards—they  help strengthen the  next generation's ties to the Elks.  To help foster that relationship,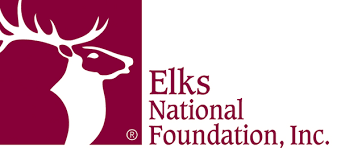 the ENF requires Legacy Awards recipients to serve at least once per year with an Elks Lodge.  This is a great opportunity for members of our lodge to personally connect with Elks scholars through annual service".
  So, as you can see, the Legacy award is well worth applying for.  Legacy Awards are $4,000 scholarships for children and grandchildren of Elks members.  The Foundation will offer a total of 300 awards in the 2019 contest.
One of this month's articles promotes the golf tournament for the Baby Harner Fundraiser.  Arch Harner's son Thomas was born in December of 2016 and was soon diagnosed with Childhood acute lymphoblastic leukemia.  Thomas remains in Seattle
receiving treatment, and as you can imagine, the hardship on the family is huge, not only with the medical expenses, but also travel and lodging.  Please consider taking part in the September 15th fundraising tournament, dinner and auction.
Have a great September as we move into the fall months.  We plan on continuing our Friday night steak/salmon dinners, so bring some friends and enjoy the company!
Wayne Krauss
Secretary, PER