Elks National Foundation — donations
Good morning,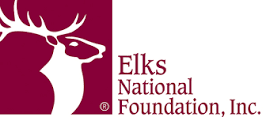 It is time to make your donation to the Elks National Foundation. The picture below was taken on October 6th after reconstruction of the stage at Robinson Park. This was done in partnership with Scout Pack 325. Our $2000 Gratitude Grant for this year was used to pay for the materials. We had five Elks and five scout leaders and half a dozen young scouts helping with this project.
Thant being said, we now have to qualify for the 2018-2019 Gratitude Grant. To do that, we need your donations sent in as soon as possible. Please make your checks out to the Elks National Foundation and mail them to our P.O. Box 9026, Moscow. Remember, your donation is tax deductible.
 Thanks, Wayne
In addition to our gratitude grant, our lodge has been awarded an Elks National Foundation Impact Grant to serve returning veterans from Iraq and Afghanistan.  This has allowed the lodge to provide , over the last several years, two sessions a year of fly fishing instruction over a 12 week period at the lodge in addition to a field experience in North Idaho streams.  This program to date has reached around one hundred local combat vets.
In the last five years students representing our lodge have received scholarship grants from the Elks National Foundation totaling $24,000 through the Elks  Most Valuable Student Competition and Legacy Awards to children and grandchildren of our members.
Our lodge uses an Elks National Foundation Promise Grant to help support the Latah County Youth Advocacy Council and to promote drug  and alcohol education.
In the current lodge year the Elks National Foundation will distribute $33,800,000 to national, state and local lodge programs, scholarships and associated projects.  Included in this total are over $12,000.000 in grants to local lodge programs and $5,000,000 in scholarship grants.