Message from the Exalted Ruler
Hello All
Now it's safe to say season's greetings.  As we move into December and towards the holidays, I hope everyone is able to spend the holidays with their loved ones.  There will not be a whole lot going on with the lodge, except for a couple holiday events.  On December 15th starting at 11:00am the Lodge will be having
"Cocoa with Santa".  I encourage all members with children or grandchildren to attend, thanks to the Rays for putting this on.  Also, on December 22 the Lodge will be having our annual Tom and Jerry Party
as well, organized by PER Andy Kaus, (Ed is out of town).  I encourage you all to attend that as well.  The party will start at 6:00 pm. Everyone is encouraged to bring hors d'oeuvres.
Moving into January, a date has been set for the
annual hoop shoot at the Hamilton Recreation Center for January 5th, 2019.  Doors will open at 8:00am and the event will start at 9:00 am.  Volunteers will be needed for score counting, refereeing, and rebounds.  For those who are interested please call the lodge between 8:00am and 12:00pm and Wayne or Barb can get you in contact with either Ben McGuckin or myself.
Thanks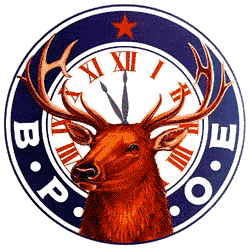 Travis Mechling ER