Carl Cup Results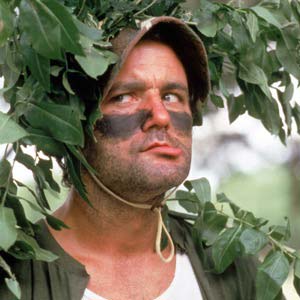 Thank You!!!! You're support is overwhelming!
We had a great turn out and there was a lot of folks that had a great time.  We will be continuing the carl cup!
There were several scores in the mid and upper 30's so next year we may need to make it a bit tougher.   
Please thank and shop our sponsors
Leachman Logging
Shareliteracy.org, Kaylynn See
Strom Electric
Ash Bay Builders
TKL Electric
Howard Hughes Appliance
University Auto Sales
Les Schwab Tires
Corner Club
McDonalds
Gropp Heating and Air
Kristie Mattoon/Kathy Weber reality
The Furniture Center
Moscow Glass and Awning
Moscow R.V.
Hodgins Drug
Inland Cellular
Idaho Cedar Sales
Perfection Pizza
Napa Auto Parts
Zips
Jerry Curtis
Bobbi Ross
Airway Hills Golf Center
Colfax Golf Course
St. Maries Golf Course
Grangeville Golf Course
Teton Pines Golf and CC
University of Idaho Golf
Clarkston Golf Course
Lewiston Golf and Country
Orofino Golf Course
Shareliteracy.com, Kaylynn See
Wine Valley Golf Course
Palouse Ridge Golf Course
Kathy Weber
Door Prize Winners are:
Debbie Noren
Bob Lynd
Shelley Anderson
Pat Dollar
Nancy Morrison
Kevin Peterson
Larry Verdal
Rich Miller
Kristie Loomis
Rick Hull
Bruce Pancheri
Larry Chamberlain
Kathy Christian
Kaylynn See
Chuck Labine
Casey Leachman
Alyssa Goetz
Mike Holthay (spelling)
Carter Nelson
Kim Carlson
Your prizes are available downstairs in the clubhouse.
AUCTION WINNERS
Item 1 bottles of wine  Jerry Curtis
Item 2 Twisted Tea Basket – Jo Lynd
Item 3 Colfax Golf – Bobbi Ross
Item 4 St. Maries golf – Mike Pope
Item 5 Grangeville Golf – Mary Nelson
Item 6 Teton Pines Golf – Mary Nelson
Item 7 Orofino Golf – Jo Lynd
Item 8 Bryden Canyon – Joe Cox
Item 9 club fitting – Mary Nelson
Item 10 U of I Golf – Brad Anderson
Item 11 Clarkston Golf – Jo Lynd
Item 12 Lewiston Golf – Alan Ochenberg
Item 13 Palouse Ridge – Kevin Peterson
Item 14 Wine Valley Golf – Debbie Noren
Item 15 wine and cheese basket – Casey Leachman
contact  Cory to get your auction item
Thank You again for your support
-Cory See