In the years before the lodge moved out to the course several plans were developed to expand the course onto the purchased property to the north.
This plan was developed by Jim Kraus, a Moscow native and former employee at the club who designed, renovated, or expanded numerous course in th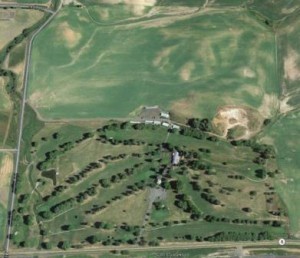 e inland northwest including, Avondale, Hidden Lakes, Stoneridge, Desert Aire, Twin Lakes, Clear Lakes, Burley, Mirror Lakes, and many others. This plan was drawn up in the 1970s. It allowed for a significant amount of water storage and the development of housing development to fund the project.
The clubhouse would have been located just east of the intersection of Mill road and Parker Road, with a view from the top of the knob setting southeast of the intersection.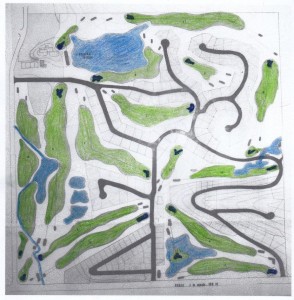 link to an article in the Coeur d'Alene Press on Jim's passing