# 5 — par 3 — 200 yards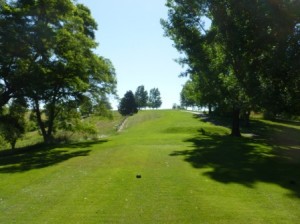 The fifth hole is an uphill par 3 to a ridge top green location with severe drop offs on both left and right sides.  Sand trap located short and left of green site.  Prevailing wind moves ball to the right.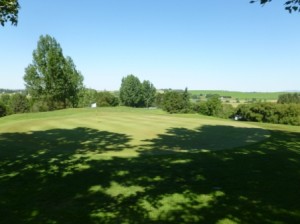 The fifth green is large and the oldest green on the course, with little modification since original building in the late 1920's.  Byron Nelson commented, when he played an exhibition, that it required a variety of shots depending on the conditions at the time.