#7 — par 4 — 465 yards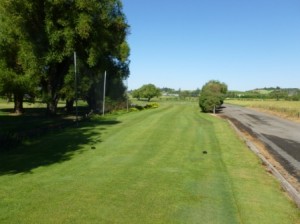 From back tee, shot must be started to extreme right side of fairway to avoid trees left of teeing ground, and a right to left ball flight is required to find center of fairway.  Tee shot crosses water hazard immediately in front of tee.  OB left of fairway and water hazard far right off the tee.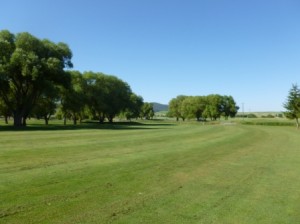 Water hazard crosses fairway angling from inside 50 yards left of green to approximately 200 yards at right edge of fairway.  OB right of the fairway across the creek and running past the green.  Pond in the corner of the dogleg.  Layup area on short side of water narrows significantly within 100 yards of the green.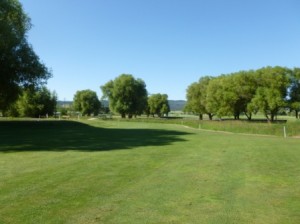 If layup used, 3rd shot crosses water and target has water left of green and OB right.  Green is two-tier with back third elevated.