Elks' Crab Feed
2018 Information to Come as available
________________________________________________________
MOSCOW ELKS LODGE NO. 249
Idaho's Oldest Lodge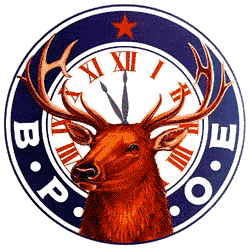 The Moscow Elks Lodge will be holding its annual crab feed on Saturday February 18th to raise needed money for lodge operations. The menu will include crab, coleslaw, potato salad, baked beans, roll, and desert.  For those who can't eat crab, we will have prime rib as an alternate meat choice.  The cost is $25/ person.  There will also be a casino night following dinner.
Social hour will begin at 5:00PM , dinner at 6:00PM; casino will start after dinner at around 7:00PM.  Members need to respond to their mailed invitation and send payment by February 13th, or call the lodge at 208-882-2577, week days between 8:00AM and 12:00PM to RSVP.
Mark your calendars and come out for a fun evening to support your lodge.
Respectfully,
Pat Dollar, Rick Hull , Travis Lambert, Tyson Berrett