RV parking is closed for the winter — we will
re-open when spring gives us the opportunity.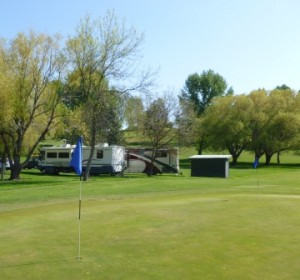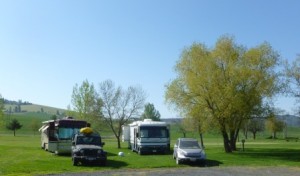 RV parking is available between #3 and #4,next to the pitching green.  About 5 years ago a group of volunteers led by Pat Dollar, Doug Hays, Rick Hull and Bruce Olsen installed the water and power lines to accommodate 6 RV sites.
All Elks members and their guests are invited to use the sites.  A $15/night donation is suggested although additional donations help to maintain the sites.  Call ahead for availability and to be sure weather conditions allow RV parking.  (208-882-3015)