The Elks National Foundation,
Moscow Elks #249 &
YOU
As most of you know, our Elks National Foundation handles all of our Community Grants programs. This includes the Gratitude, Beacon, Impact, Promise and Freedom grants, all of which our Lodge has been recipients of over the last few years.
Every year we qualify for the Gratitude Grant which, this year, went towards The Paint the Palouse program in partnership with the University of Idaho and McDonald's School to help fund a walking/running course around their school to promote health for their students and our community.
Our Impact Grant is being used again this year to provide fly tying/ fishing lessons and equipment to our U of I and WSU Veterans that suffer from PTSD.
This year our Promise Grant was again used in partnership with the Latah County Youth Advocacy Council to promote a drug/alcohol environment through booths at the Latah County Fair and Red Ribbon Week which headlines a national speaker to address middle and high school students on the many issues our youth face.
As you can see, our Lodge is very active in the Community Grants Programs offered by ENF. Here is some information about another program you should be aware of.
Taking Care of our #ElksFamily
Did you know the Elks National Foundation helps protect the children of Elks members? The Emergency Educational Grant program provides financial assistance to the children of deceased or totally disabled Elks, who wish to obtain or further their college education. The Elk parent or stepparent must have been a member in good standing for at least one year before they passed or became totally disabled. For more information on the Emergency Educational Grant —
For additional information on Emergency Educational Grants — click here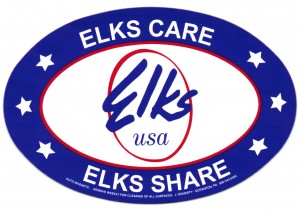 Now is the time for YOUR Elks National Foundation donations. We must meet the Grand Lodge requirement of $4.60 per member to qualify for the $2000 Gratitude Grant again this year. We are 2/3 there but I need your help! Donations are tax deductible and can be made on line at elks.org, may be mailed to us at P.O. Box 9026 (please make your check out to the Elks National Foundation) and we will mail it to ENF in your name. Attached is a form you may use for your donation.
Click here for "ENF Donor Card"
The Elks National Foundation also supports the Elks scholarship programs. Moscow Lodge #249 currently has four students attending college on $4000 Legacy Grants.
information on Elks scholarship programs