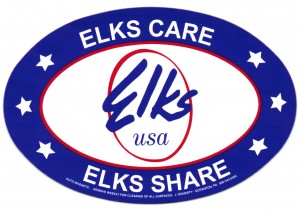 Dear Membership,
I wanted to update you on what has been happening with our Lodge in regards of our charitable work. We received a Gratitude Grant from Grand Lodge, worth $2,000.00, to provide charitable work within our local community.
We have selected two projects in which we wish to support in our community:
First
is the Family Promise of the Palouse. Their mission is to end homelessness on the Palouse, one family at a time. They are more than a homeless shelter, they are a nonprofit organization that does provide immediate shelter, but they assist the families in achieving lasting independence. In their first year of operations, they served 16 families, mostly children. Half the grant money would help Family Promise of the Palouse restock their food pantry and other materials to help families get back on their feet.
Second group is the Foster Care program for our community through the Family Services Department of Health and Welfare. We would be partnering with AmeriCorps Vista in
supporting a back to school drive to supply children in Foster Care. The financial donation will kick off the back to school drive where the Moscow Lodge will assist in collecting supplies. From July 15th until August 15th, we will be collecting school supplies. There will be boxes outside the Lodge Office where you can drop off any school supplies you wish to donate. If you would like to donate and can't make it out to Lodge, please email me at cwray02@gmail.com and I will make arrangements with you to have someone come and pick up your donation.
The Lodge also received a Freedom Grant, worth $2,000.00, in which the Board of Director's will be putting on an event on August 1, 2015 for Veterans in their families. We will host a golf tournament and dinner for those who have served our country and their dependents. We are asking Veterans and their families who wish to participate to RSVP by July 24. If you have further questions about this event, please do not hesitate to contact me
Corey Ray
Leading Knight