The Moscow Elks Lodge is a great venue that can provide a variety of rental space for your specific needs. The facility is available to both for members and non-members.  We have the ability to cater a variety of services to meet your needs including no host bars, hors d'oeuvre parties or full catered meals.
We Specialize In:
Wedding Receptions
Class Reunions
Work or Organization Gatherings
Golf Events 
Special Parties
Call Bar & Dining to book your event: 208-882-3015 or 208-882-2577
or Email: office@elks249.com
Lodge Rental Rates: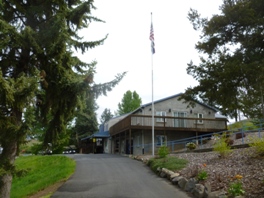 Rental is based on membership or non-membership, space needed, the number of guests and food and beverage services. Please contact the lodge at 208-882-3015, 208-882-2577 or email office@elks249.com.